Spontaneously, a friend was able to take over a garden from an organic farmer nearby. More precisely, not one, but four - a good 400 square metres. All or nothing was the motto. So she backed me up and offered to benefit two of the gardens.
Well, how could I say no to that? Even more space, even more challenges to show how we can make everyday life more interesting.
And of course ideal, because my second passion - my three favourite dogs - can be there. My husband is, as you have probably noticed, always by my side as a cameraman.
But he is much more: sparring partner, director, sound engineer … Whereby a declaration of love after more than twenty years and a thank you for his support was simply necessary.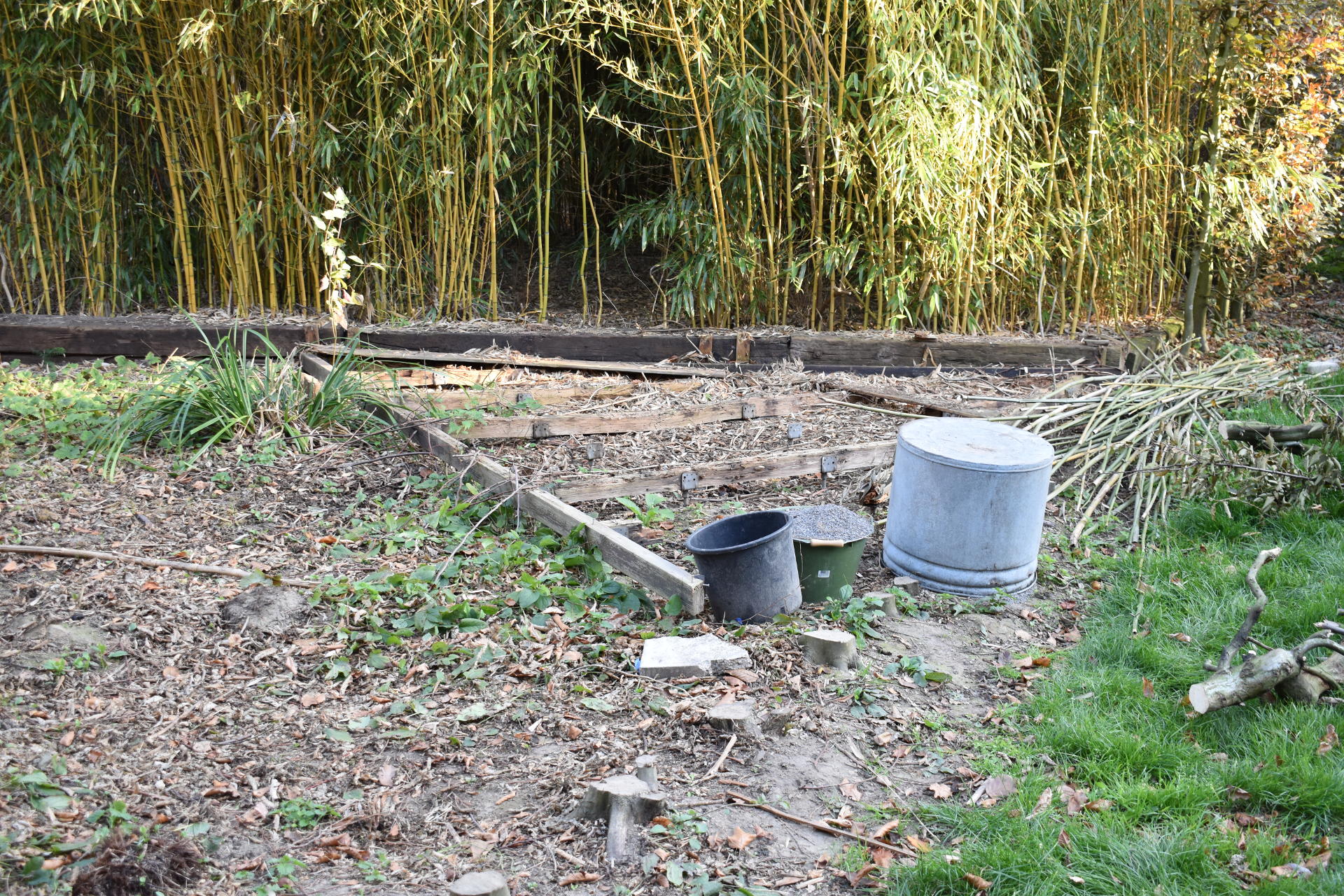 Back to the garden! Before art there is a lot of work ahead of me. Much of the work in the gardens was left to its own devices over the years. The former tenant had started to play with the saw. Putting in a lawn…
… and then threw in the towel. According to this, my girlfriend, the best man behind the camera and I, instead of beautiful beech hedges, sighed, found a lot of tree trimming and unfortunately also rubbish. Fortunately we did not find field horsetail in the garden. However, the previous owner had planted bamboo - luckily in a foil enclosure.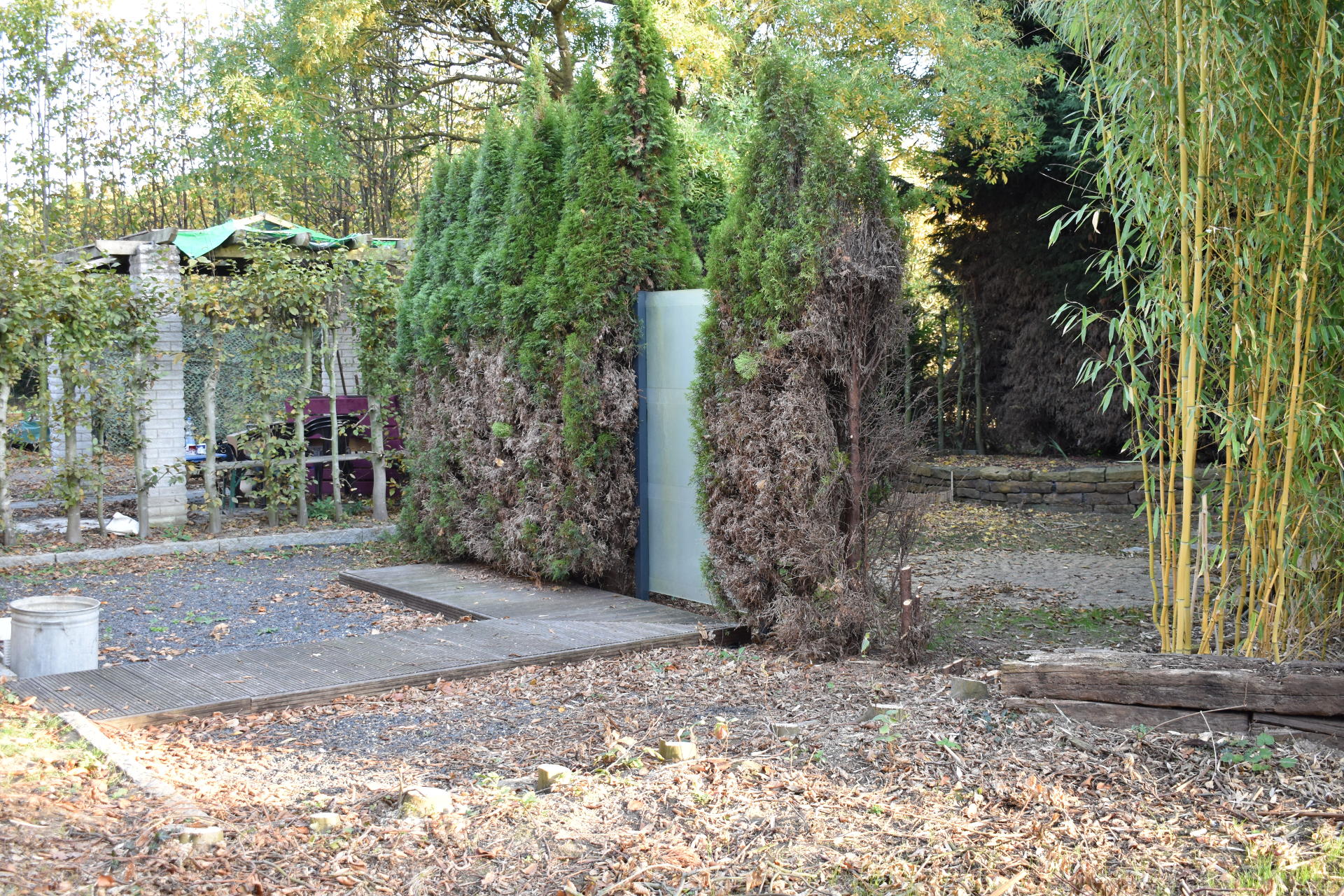 In a first step, we cut back a hedge a good thirty metres long, removed withered shrubs and produced even more "waste". Stop!!! Trash?
Permaculture is the goal for our garden and the blog is not without meaning "verkunstet".
There's something going on. The resource tree and hedge cuttings is used! Especially since we "have to" cut back much more in order to bring air and light back into the garden. Yay!
Project in the garden: Benjes hedge
Our first project will be a Benjes hedge!
Ideal for us:
We accommodate dead wood, create living space for many beneficial animals in the garden project and prevent my three dog boys from helping to redesign the future beds - or rather, from redesigning them according to their ideas. Don't worry, for dog and cat in the garden a lot of ideas are already buzzing through my head.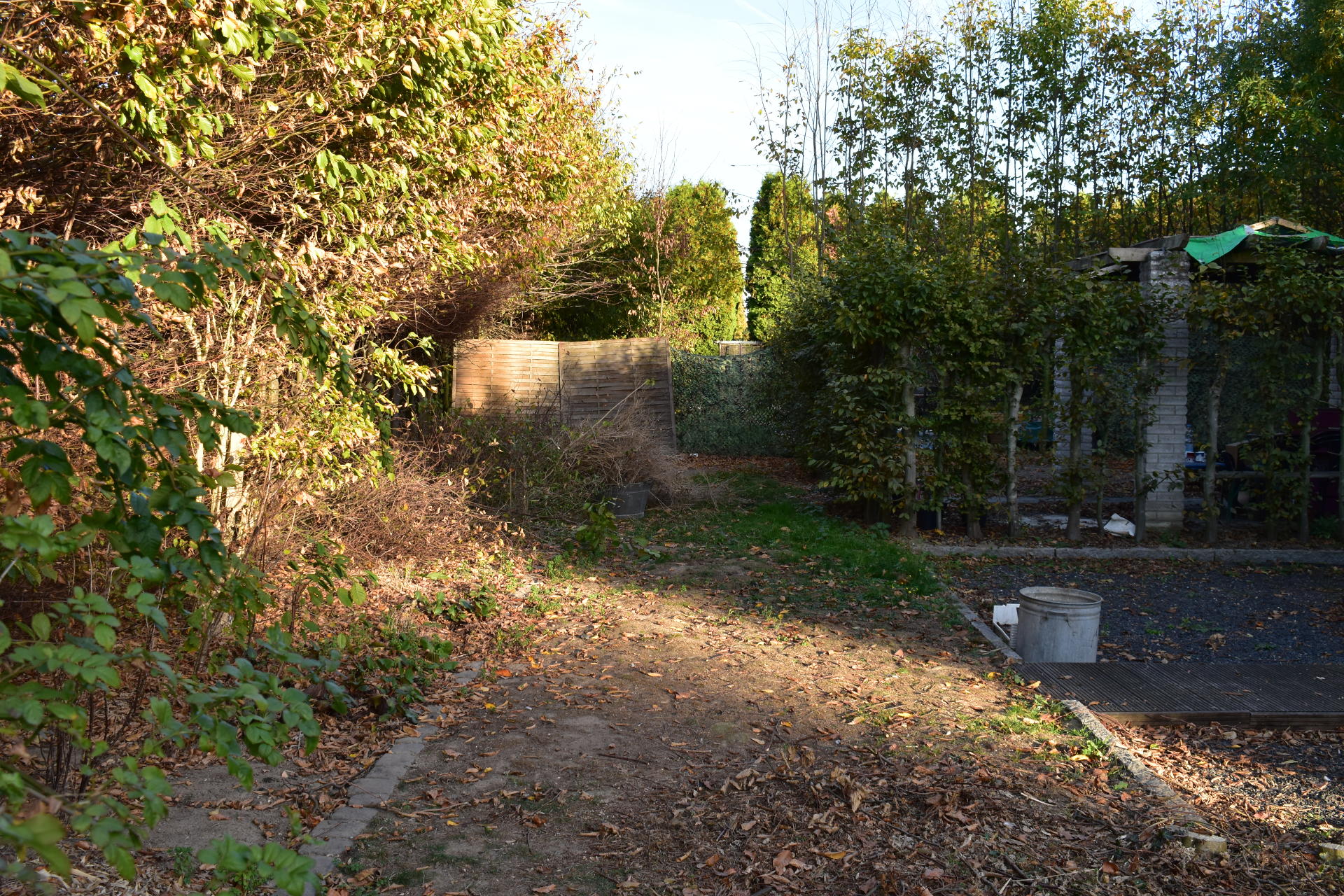 A fourth benefit came practically by itself: who needs a gym if you want to turn this garden into an oasis?
That and more you will see in my next videos or you can guess it on the pictures. Benjes hedge, olé. I will summarize the work on the Benjes hedge in this playlist: #verkunstet on Youtube Arts & Garden